Joined

Feb 12, 2012
Messages

165
Reaction score

2
Location
OK...I have a jailbroken iPad 2...I just got the notice that 5.1 is available. I know updating will remove my Jailbreak..and any tweaks I downloaded. I am thinking about doing the update...besides being able to test out apps before purchasing them (YES I have tried apps from
a piracy-enabling tweak
but I HAVE purchased a good number of them that I thought were worth it...there were a few apps that were $30 or more that I wanted to try BEFORE paying for them. I HAVE deleted the one's I didn't like or use...I'm just being honest here so don't judge
there really wasn't much extra JB really offers me.
My question is what steps do I need to take right now as is? How do I back up with iTunes (just sync or is there a full back up somewhere?)...what else will I lose besides Jailbreak? Will I lose any data saved in my apps? Any settings? (Bluetooth pairings, wifi settings, etc)....if I DO decide to update I want to do this right..
Thank you for the help! I am still new to iOS and this is my first actual update process. I now what to expect with Android updates...been through MANY of them!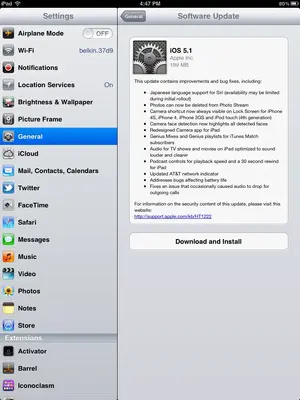 Last edited by a moderator: