Administrator
Staff member
Joined

Jan 17, 2010
Messages

1,410
Reaction score

137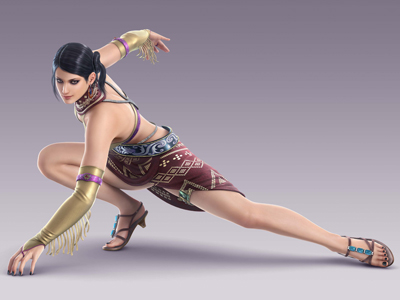 In an interview with Gamezebo last week, Namco Networks' General Manager of Apple Games, Jon Kromrey, was unequivocal in expressing Namco's wholehearted support for the iPad as a games platform.
"The iPad will be the new media device that sets the standard for all publishers and developers around the world. The iPad can create an experience that varies from the iPhone through its visually stunning graphics – on a scale not yet seen on a handheld device – and the improved wireless connectivity.

Namco Networks is more excited than ever about creating AAA games that take full advantage of the gorgeous 9.7 display, improved wireless Wi-Fi/Bluetooth, the blazing 1GHz A4 chip, HD and double-pixel support at launch.â€
​
Wow! And as further proof of Namco's support, Kromrey revealed that Namco is planning to release an iPad-compatible game in March. Could that game be Tekken? Pocket Gamer has already revealed that Namco is bringing Tekken to the iPhone very soon, and puts forward the very plausible theory that it will also be iPad- compatible.
By Maura Sutton,
{Source: Gamezebo, Pocket Gamer}