S just cropped up for me.
iPad Air, iOS 7.1, size 128 I cannot view purchased apps in the App Store. They just disappeared right before my eyes. I touched nothing. The screen shows no apps for on the apps or not on the pad. I can search for apps.
I have done a hard reset. I have tried exiting out of the App Store, well, you can't do that without a hard reset anyway.
t just went away as I was reading about an app. It was really weird. I can view them on my iPhone 5 just fine. Anyone else have this happen?
Again, please do not say to close all apps, do a hard reset, etc, etc, etc. This has all been done, but thank you if you were going to post those suggestions.
Update, they show up on the iPad Mini also, just not on my iPad Air.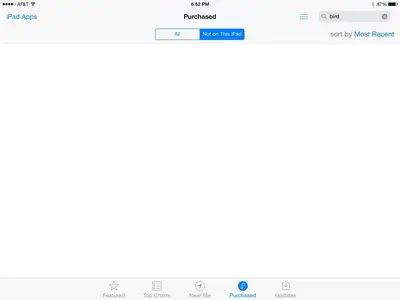 Last edited: