Joined

May 12, 2011
Messages

1,301
Reaction score

417
Location
Good day to you, this is my first formal interview on behalf of iPadForum.net/Chinese Dedicated iPad Forum.

This is my great pleasure to have Eden Yap, Malaysia local Apps Developer be my first Interview Guest. And I am sure that all of the readers will obtain the useful information and knowledge from this article.
Interview Title: From Website to Apps, Are you ready?
Interviewer : Chin Sook Ling (csllanna)
Interviewee : Mr Eden Yap Yee Teng (Eden_Yap)
Writer : Chin Sook Ling (csllanna)
Edited by : David Storm (dgstorm)
================================================================
1) Background and profile of the entrepreneur.
EY: I am Eden Yap Yee Teng, Apps Developer. I went to a local college to learn Programming after my secondary school- Chong Hua Independent High School in Kuala Lumpur. I was learning COBOL and Pascal. Eventually I joined the EDP department at the brokerage firm, K & N Kenanga, where I operated the Unix base of customized systems.
(Picture of Eden)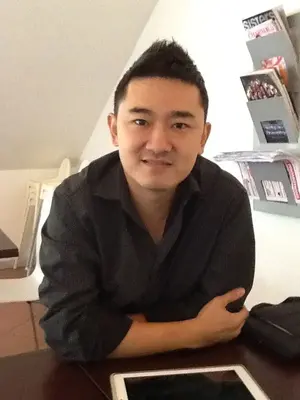 I decided to move into commercial marketing after my 7th year of service in the EDP line. During my 8 years of marketing, I have used the Power Mac, MacBook and MacBook Air for my business. I installed Window 98 SE in Parallels Desktop for Mac in the early stages. Later on, I switched to Number, Keynote and Pages from Apple.
Normally I will fly to Singapore to get the latest Apple product like the iPhone 3, iPhone 3G, iPhone 3GS, iPhone 4, and the iPad and iPad 2 respectively.
I adore Apple gadgets because of their resolution, speed, improved cameras and displays.
The success of the Farting iTunes App by Joel Comm inspired me, and I started to do a lot of research through the Internet, especially with Developers at Apple.com. I learned how to use the Xcode and iOS SDK (Software Development Kit), and created my first apps in October 2010.
My first app was SikGaa (食家)which is basically a Malaysian food informatics app that is still available in the Apps Store. It was approved within five working days.
(Print screen of SikGaa)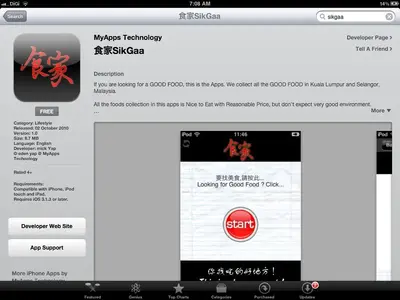 With the release of the iPad in 2010, I stumbled on an opportunity when a local famous Hyundai car dealer approached us. They asked us to design an in-house app for them within one month. They needed it urgently for the Car Exhibition and I made it for them.
2) What is the difference between in-house apps and commercial apps?
EY: You must submit both commercial apps and in-house apps to the App Store for approval. You can charge either free or a monetary figure for commercial apps, but the in-house apps can only be used by the authorized personnel of the specific company.
(Print Screen of Hyundai apps)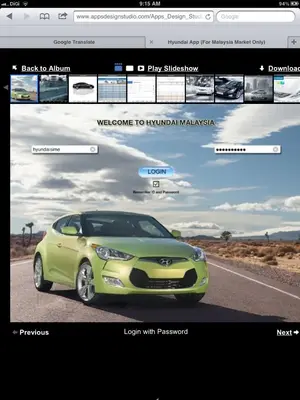 For example, an in-house app for a dealer could be used only for the showroom staff, the dealers, and their customers. It allows customers to get the latest information, nearest service center and more with their iOS device.
The format of the in-house apps could be sold in a:
1) Maintenance contract,
2) Source code without the rights (means cannot rebuild and resell),
3) Source code (where could rebuild and resell)
Although it is possible to easily create apps, they are hard to maintain at the top list of the apps store. You may have 10,000 downloads in the first few hours, then drop to 3,000 in the next hour, and then never get noticed again.
However, some of the apps may get hot, and are downloaded a few months later because of word of mouth.
Therefore, it is also a wise option and a more practical idea that apps developers should expand the scope of their business from just commercial apps to in-house apps as well. This can help to cover the fixed cost. This is not only a method for surviving, but it does help the company to gain more credit in their profile. And for my case, I had expanded my sector from Hyundai to BMW, and from the Beauty Salon to the Food Sector.
(Print screen of BMW apps)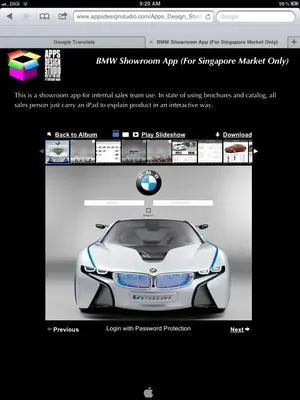 Chinese Dedicated iPad Forum Index Page:http://www.ipadforums.net/chinese-dedicated-ipad-forum/
Malaysian Dedicated iPad Forum Index Page:http://www.ipadforums.net/malaysian-dedicated-ipad-forum/

Last edited: