Joined

Jun 22, 2012
Messages

1,430
Reaction score

105
Location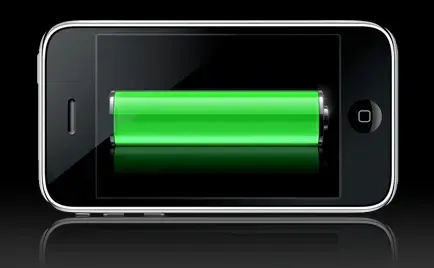 ​
We expect our smartphones and tablets to have impressive battery lifespan, but we neglect the fact that we're doing all sorts of things which drain its power quite quickly. After all, these are small devices, and a magic battery solution commercially available hasn't yet been invented. That's why we need to follow a certain behavior if we want to ensure that our iPhones and iPads manage to deliver a satisfying battery life. And probably the best advices you can hear is from someone who worked on the Genius Bar and had to deal with short battery life. So, here are some of his most precious tips:

Disable Location and Background App Refresh for Facebook
Disabling Location Services and Background App Refresh for Facebook, and you'll never guess what happened: my battery percentage increased. It jumped from 12% to 17%. Crazy. I've never seen that happen before on an iPhone. The iPod touch exhibits this behavior, to my memory, although I haven't tested it in a while. For the iPhone, the battery percentage is usually pretty consistent.
Disable Background App Refresh for Apps You Don't Care Abou
t
If there are apps you check regularly, and you trust the quality of the app and developer, then enable Background App Refresh with confidence and enjoy your apps being updated intelligently so they're ready for your enjoyment at a moment's notice. Background App Refresh is great if you need it, but you really don't need it for every single app on your iOS device.

Stop Quitting Your Apps in Multitasking

By closing the app, you take the app out of the phone's RAM . While you think this may be what you want to do, it's not. When you open that same app again the next time you need it, your device has to load it back into memory all over again. All of that loading and unloading puts more stress on your device than just leaving it alone. Plus, iOS closes apps automatically as it needs more memory, so you're doing something your device is already doing for you. You are meant to be the user of your device, not the janitor.
Disable Push Email Temporarily
I've seen many devices where Push is the primary cause of battery drain, but I've also seen plenty of devices have great battery life with Push enabled. It is really specific to your email and server settings. Try changing the setting to Fetch every hour, thirty minutes, or fifteen minutes and see if the drain stops. If that doesn't help, turn it back on. You could also trying disabling Push on individual accounts if you have multiple. Just keep referring to the test at the beginning of the article to see if that resolved your issue.
Disable Push Notifications for Apps That Annoy You
Push notifications do not cause excess battery drain by default, so please don't hear me say you need to turn them all off. However, every message wakes your device for 5 to 10 seconds, so it can add up. If you receive 50 notifications during the day and never act on them, that will add 4 to 8 minutes to your Usage time, meaning you now have that much less time to do things you actually want to do on your device.
Turn Off Battery Percentage
Turn off that battery percentage meter and stop worrying about your battery drain. You can find this setting in Settings > General > Usage, right above where your battery times are listed. One thing I found in my Genius Bar experience is that people that are anxious about their iOS device battery life are constantly checking it to see the percentage and how much it has dropped from the last time they checked it. So if you check your device twice as much, simply to check on the battery life, you are essentially halving the time your device will last.
Go to an Apple Retail Store
Apple has rolled out a new 'Extended Battery Life Test' for all iOS technicians that allows them to see a detailed report of battery usage on your device. It takes only a few minutes to run and, from what I've heard, is comprehensive. I have not had a chance to see this test for myself, but my friends tell me it rocks.
Enable Airplane Mode in Areas of Poor Cellular Service
If you are in an area with poor cell coverage, and you still need to receive calls, I've got bad news — there is really nothing you can do. But if your service is so poor that you can't receive calls anyway, I recommend turning on Airplane mode by swiping up from the bottom of your device to access Control Center and tapping the Airplane icon.
Source:
iPhoneForums