Joined

Mar 2, 2011
Messages

502
Reaction score

25
In my ongoing search for the perfect stylus I ran across this stylus, looks very interesting and comes with a new Velcro tip as apposed to the standard rubber tips. Sound like it will be much smoother it looks like its a finer tip which is my quest.
Has anyone tried this stylus? Please provide a review because the one I want pen + stylus is not cheap.
Of course STYLUS-R-US says this is the best ever yaddy ya ya same sales stuff you see al around.
But still the idea intreges me.
You check out this YouTube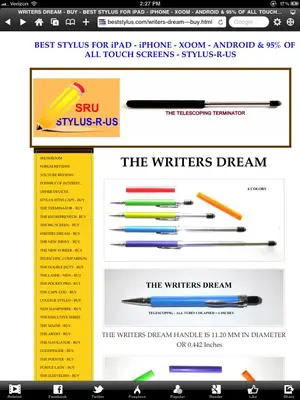 Cheers
Last edited by a moderator: