Beautiful Clock Radio integrates the best internet radio (powered by Shoutcast) with access to over 45,000 music, sports, talk and community programmed stations from around the globe. The internet section has radio stations from around the world. The application can play music stored on your iPad, 1 of 13 soothing sounds to help you relax, tune into any MP3 or AAC stream. All can be saved to one of 6 preset buttons.
ANIMATED BACKGROUND
The background changes to reflect the time of day. At 12pm the sun is high and slowly sets to accurately reflect the sunset in your current location.
At night the moon is shown in the correct phase.
Now with the ability to Change the Background, we have Stonehenge, Monument Valley, Paris France, Big Ben London, Rhine River Germany, Golden Gate Bridge San Francisco, and images from the great Trey Ratcliff.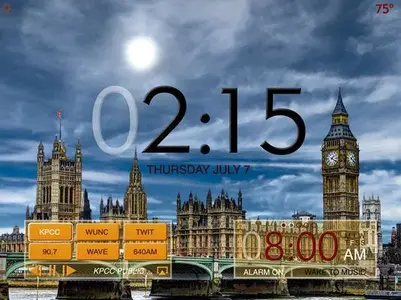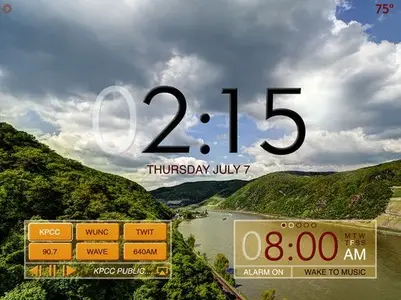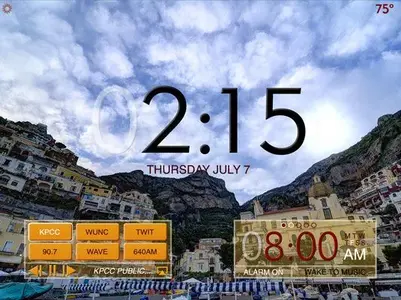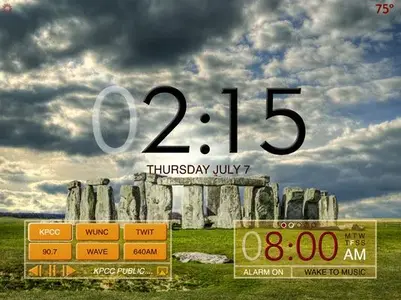 5 ALARMS
Beautiful Clock Radio features an innovative easy to set alarm with a copy-written interface. Simply touch the alarm face to set the time you want. Selecting the AM or PM finalizes and sets the alarm. Wake up to any Radio or music station programed to one of the radio buttons.
For more information please visit
App Store
Last edited: