Joined

Dec 1, 2011
Messages

17
Reaction score

0
You have a childhood attached to the jigsaw game. You also understand the satisfying feeling you have after each time you finish a complete picture from pieces of jigsaw? Let your kids enjoy such nice experience with the game "Puzzle Animals†– a great game for children.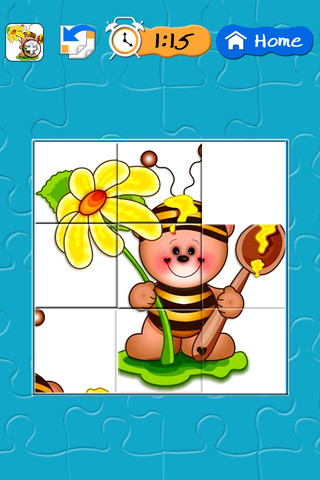 Simulation of the classic puzzle game, the game includes cute images hidden from the pieces. The application consists of two main parts with the increasing level of difficulty. With the eye-catching design, vivid images and attractive sound, kids must be very interested in both playing and discovering the world of cute animal.
The application will develop the rich imagination, detail-oriented ability, concentration, logic thinking and desire for exploring. Not only kids but also you may be attracted by this app.
The application includes two main parts: matching squares containing image and matching diversified and optional pieces of jigsaw. There are three levels of square size: 3x3, 4x4, and 5x5.
In this game, kids will arrange the discrete image squares into a complete picture. Help is given by prototypes which the player can rely on to sort. He may choose different images as his wish. Each level will have time limit in order to encourage them to focus thinking and complete within time limit. This will help them form the habit of concentration.
The game goes with the various images and levels: 3x3, 4x4, 5x5, 6x6, and 7x7.
Kids may be much attracted by this game. Many of the pieces from various images with increasing level of complexity will inspire the interest of the player. The system supports by the prototype and "Help on". "Help on" will show the prototype on which there are positions of pieces. Challenging time limit and image will attract kids.
Let us help your kids improve necessary skills by this great application.!