Joined

May 12, 2011
Messages

1,301
Reaction score

417
Location
以前沒用過Mac的iPhoto, 所以不是很理解之前的iPhoto是採用什麼地圖,但今天卻發現有報導:蘋果的iOS 5.1的iPhoto是採用OpenSourceMap的地圖: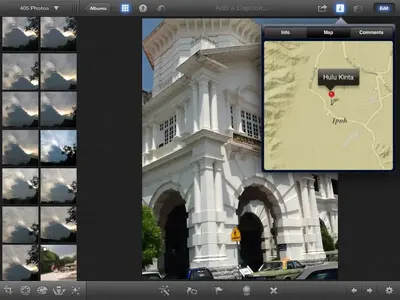 "Welcome, Apple!

Yesterday Apple launched iPhoto, its photo management app, for the iPad and iPhone.....and we're rather pleased to find they're the latest to switch to OpenStreetMap.

The desktop version of iPhoto, and indeed all of Apple's iOS apps until now, use Google Maps. The new iPhoto for iOS, however, uses Apple's own map tiles - made from OpenStreetMap data (outside the US).

The OSM data that Apple is using is rather old (start of April 2010) so don't expect to see your latest and greatest updates on there. It's also missing the necessary credit to OpenStreetMa's contributors; we look forward to working with Apple to get that on there.

But we're delighted to see another prominent map user make the switch to OpenStreetMap, and look forward to many more.
OSM的態度是喜怒參半, 喜是自家的成果被蘋果重視採用,怒的是蘋果是不聲不响, 但事實是如何,希望蘋果有個交代。
文章來源:
Welcome, Apple!
Last edited: