Administrator
Staff member
Joined

Dec 3, 2011
Messages

31,834
Reaction score

13,933
Location
The idea here is for people to identify an object or objects based on photos and clues supplied by the challenger.
1):The photos can be of almost anything,but should be taken by the person posting the challenge,if possible.
2):No photos found on the Internet or elsewhere are allowed unless proper credit is given.
3):You can use any resources you choose,online or not,to discover the answer,but no cutting and pasting or copying from online resources such as Wikipedia is allowed.
4):You are free,however,to use online sources as the basis for writing your own description of the answer.
5):The photographs do not have to be of an entire object.You can supply a photo of part of an object if you like.
6);Photos should be sharply focused.
6a):Challengers posting blurred photos will be given one hour to post sharply focused photos or the challenge will be declared void and opened to the first person to post a new challenge.
6b):This is being done in the interest of making the challenge fair to members trying to solve the challenge.It's very hard to identify a blurred object.
7):The purpose of the game is to identify the object in the challenge,with as much extra detail as required by the challenger.
8]:The first person to correctly solve the current challenge gets to post the next challenge.
8a):If the challenge requires answering several questions about the subject of the challenge and no one person answers all the required questions,the person supplying the answer to the last remaining unanswered question will be declared the winner of the challenge and gains the right to post the next challenge.
9):If you are informed that you are the winner of the current challenge,but do not post the next challenge within 2 hours of being notified of your win,the challenge is deemed to be open and the first person to notice may post a challenge.
10):INACTIVITY CLAUSE;The poster of a challenge is required to monitor their challenge.If the challenger does not respond to questions and/or is offline for a period exceeding two hours,the challenge is deemed to be voided and the first person to notice may post a new challenge.
11):If you have posted a challenge and are unable to continue monitoring your challenge,you may PM the answer to one of these members who will monitor it on your behalf. AdmiralAdama,scifan57,fleur07.Make sure to check if they're online first,and wait for their answer.
11a):You can also Post the answer and open the challenge if you can't find a member to monitor the challenge for you.
Here is one to start it off.
What is this?Who designed it?Who was it made by?When was it introduced?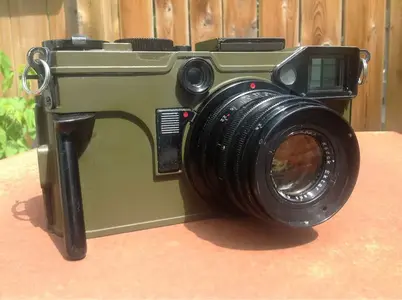 Last edited: