Hello everyone so recently I bought an iPad two and then bought those covers that just cover the back and allows the smart cover front to fit on it. Then after a little while it started to have a purplish haze to it. I figured it was just a leaky pen or something but now, the purple continues to grow. What is happening? Does anyone else's cover start to do this?
The purple haze continues to get larger even though it has been sitting on my desk for the past week. Is it mold? Thats what I originally thought. But I have tried washing it with water and soap with goo gone and everything else you could think of. The washing has had absolutely no effect not even dimming it a little.
Pictures are below. If you want more pictures just ask. Any and all help is appreciated.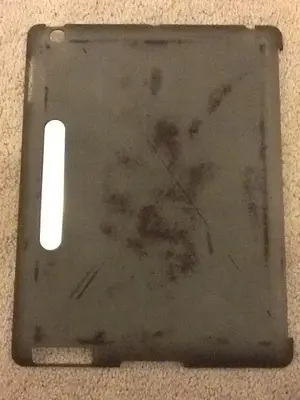 Last edited: