Joined

Jul 2, 2012
Messages

100
Reaction score

10
Hey,
I'm not sure what happened but after a reboot yesterday the iMessage or "Messages" icon disappeared.
I'll show you what I mean: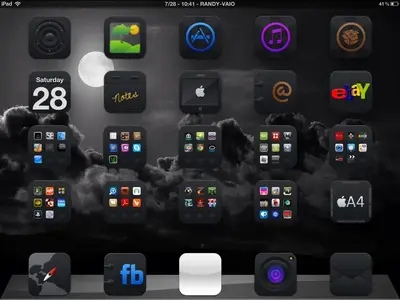 (tap for larger view)
As you can see the third icon in my dock, which is the iMessage icon is blank.
I have these kinds of issues occasionally and normally a respring, a reboot, or a winterboard respring and such will fix the problem. But I tried respringing, rebooting, turning off and then back on, disabling summer board mode then re-enabling it and respringing, disabling my theme and re enabling it then respringing, etc.. Normally one of these methods will solve the problem but for some reason they're not working this time. What's weird is that even when I disabled my theme and all the other icons reverted to stock the iMessage icon still remained blank. I checked the theme's folder too and the icon for it is there.
So, I'm not sure what else to try. I'd appreciate any help you can give.
Thanks.