Joined

Jul 5, 2012
Messages

31
Reaction score

0
Location
Hi guys,
We are glad to announce our first iOS game - "To Bee or not to Bear?", which is available on the App Store already!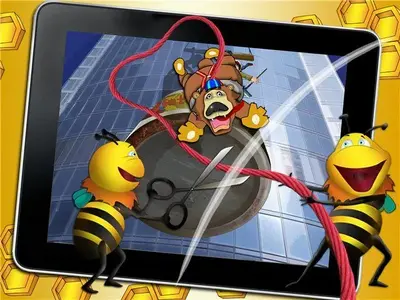 What do you like most: the bees or the bears?
"To Bee or no tot Bear?†gives you only one choice. The Bee is cool, hard-working, jokingly-colored and is your bro. And the Bear is impudent, smells bad, pokes his nose, where he mustn't and is not your bro.
The principle of the game is very simple: the bees and the bears hunt after each other, using the fire hoses to jump. And you can swipe to cut it off. The main points to remember:
- We are playing for the Bees, so we cut only Bears. The Bear without hose stops to be a menace for the Hive;
- If you cut a lot of Bears, you get an achievement, which show how cool you are;
- If accidentally cut all of your Bees – you start from the beginning, come on!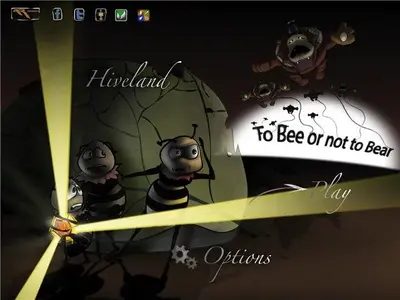 Also, you have to look after the boss-bears, who have a bigger hose and no conscience. And also, you'll have to screw your eyes, when the cartoon world shudder from the dynamite explosions and swipe the honey from the screen of your smartphone.
Well, that's all of the simple rules, you must remember about. "To Bee or not to Bear?" is a funny insanity, completed with the stylish graphics, energetic music and, of course, bright characters, that you'd like and remember! We promise.