Joined

Jun 22, 2012
Messages

1,430
Reaction score

105
Location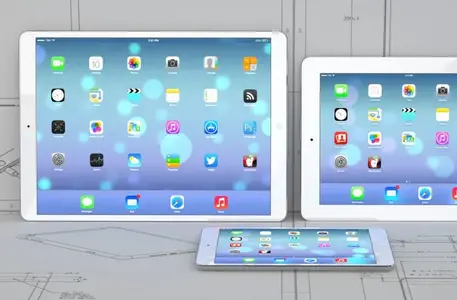 ​
Rumors about a bigger-sized iPad, allegedly called the iPad Pro, have been surfacing the web for quite some time now. We too have been keeping you informed with the least hearsay, suggesting that there will be
two different models of the 12.9-inch 'iPad Pro' in 2014
or just one that will launch
somewhere in fall
. But there are many who are skeptical about its success, such as Rhoda Alexander, director of tablet and monitor research at market research firm IHS. Albeit acknowledging that there have been larger panels in the manufacturing line, the analyst says that these are just experimental, in Apple's case:
We have not seen volume shipments yet of any panels. We have to get a lot further down the line in terms of seeing really strong indicators from Apple that such a product exists, and we're just not at that point
Despite the fact that Samsung has launched some 12+ inch sized tablets at the beginning of this month, the analyst doesn't seem to think that there's yet enough demand for such a product. And the product placement of an iPad Pro is another problem which doesn't seem characteristic for Apple.
When this [rumored] product was first discussed, it was said that there were requests from the education market, which I think shows a lack of understanding about how that market works. Those products have to qualify over years. Most of the education market is still using the iPad 2
What's the argument for it? The usage model is not entirely clear at this point. Microsoft has indicated in the past that they're developing Office for the iPad. That's one application that if it came out, you could make an argument, OK, there's a use case where it would be useful to have a larger device.
What do you think - are there more pro reasons for Apple to come up with a bigger sized iPad or more against it?
Source:
Cnet