Joined

Apr 21, 2012
Messages

47
Reaction score

2
Location
Hello everybody. Yet another iPad newbie post coming to you from myself.
As I've stated in a few other threads, I've been using Android for over three years now. In the Android operating system, just about every app has the ability to share content via a large number of apps. For example, if I wanted to share a photo I took with my phone's camera, I could click "share" and would be presented with multiple options of sharing that photo. In this example the following would show up... Picasa, Messaging, Bluetooth, Google+, Twitter, Box, Facebook, Gmail or Docs (see screenshot below).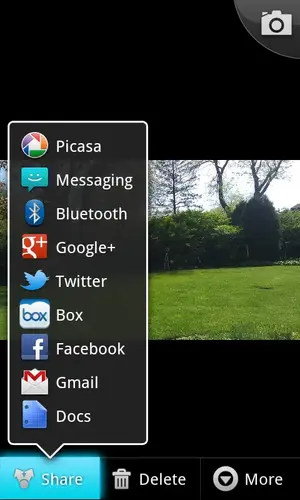 Now, if I wanted to share a photo while using my iPad, I'm only presented with the option of selecting one of the following... Email, Messaging, Assign to Contact, Use as Wallpaper, Tweet, Print or Copy Photo (see screenshot below).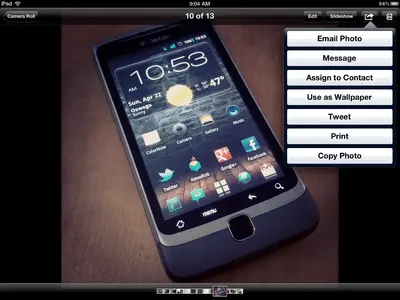 Is it possible to change what options are available for sharing content? Remove the Messaging one would be nice since I have the WiFi only iPad. I'd love to have the ability to share this way via Facebook as well, instead of opening Facebook and then adding a photo that way. Sure, this could be me being nit-picky, but the Android operating system had it done right and it seems that iOS's sharing functionality is limited.
Thoughts?