in iTunes:
eNotebook for iPad on the iTunes App Store
READ AND WRITE OVER YOUR TEACHER'S CLASS FILES
With most teachers using DOC, PPT, and PDF file formats, no file conversions are needed for students to quickly switch from reading a file, taking notes on that file's page, and then returning back to reading the original file.
The Pen and Highlighter features allow the student to vary the color and width of the mark.
The Crop tool selects a section of a file and adds it to a blank page, freeing up the rest of the page for additional student notes.
Student-created pages are made using the Insert Blank Page feature.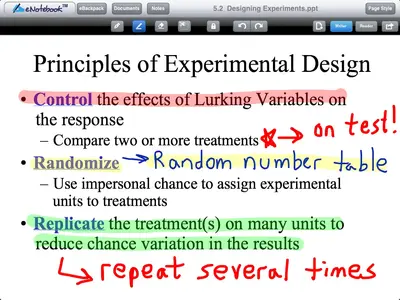 IMMEDIATE TRANSITION FROM READER TO WRITER MODE
Using a unique "Reader/Writer†method, eNotebook lets students follow along with the teacher's files and then start taking notes on them immediately with no file conversion needed.
Once class files are downloaded, Internet access is not necessary for file management or taking notes.
INNOVATIVE "DRAG AND DROP†FILE MANAGEMENT
Subject-based eNotebooks are created within seconds allowing students to organize their virtual backpack by downloaded teacher files and student notes.
eNotebooks contain separate folders for downloaded files and annotated pages.
Downloaded files and annotated pages can be moved from one eNotebook to another.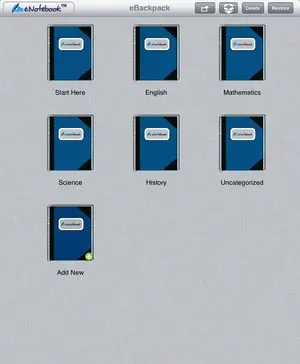 GREAT CUSTOMER SUPPORT
Students from elementary, middle, high, and college were all involved with the user testing of the eNotebook app, so the students' needs were always considered.
WeLearn Educational Software is focused on students and teachers and improving the educational process. Don't hesitate to contact us with a comment, concern, or suggestion.
Our support forum contains tips and recommendations on how to maximize your eNotebook experience.
Last edited: