Joined

Mar 3, 2011
Messages

22
Reaction score

1
Location
I know that there are a dozen posts about note taking apps on this forum, and I have scanned most of them. However, I have a specific set of features that I am looking for, and I hope that I can get some suggestions from you about any apps that suit my needs (if any exist).
Here's my issue: as I keep trying new apps, I end up with bits of information spread all over the place, and this makes it tough for me to find things when I need them. So, I have started using Evernote more frequently to help me. When I take a note in Notabilty, I email it to my Evernote account. When I grade a student paper in GoodNotes, I email it to my evernote account. When I write an email, find a good article, or want to remember something, I add it to Evernote.
I use Evernote for a lot of things. I have even gone back to using Penultimate because it syncs with Evernote and allows me to search my own handwriting. However, Penultimate will not allow me to add PDFs, and this is a huge pain.
So, here are the things I am looking for:
an app that will allow me to upload notes to Evernote as a JPEG so I can search my own handwritten notes
an app that will allow me to import PDFs into it that I can mark up and then sync with Evernote and later search
an app that will allow me to zoom in on a PDF and add handwritten notes that I can later search for in Evernote
an app that will allow me to use my Adonit Touch bluetooth stylus
I know that Evernote will allow me to open and markup PDFs, but I tend to write a lot in the margins of my students' papers, so I need an app that allows fine lines, like this: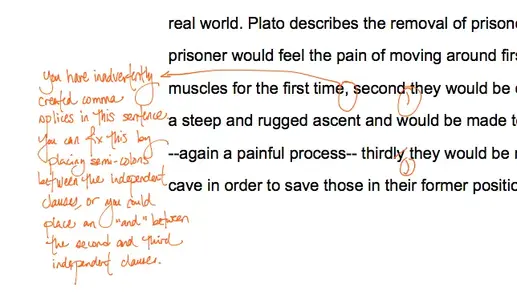 That's a lot of information, and I appreciate any advice you can give.