Joined

May 7, 2010
Messages

2,361
Reaction score

20
Location
Website
OK I am going to run a few tests to get my ipads wifi speeds while on 3.2 and then I will upgrade the ipad to 3.2.1 and run the same tests to compare wifi speed improvements.
Also note that I was one of the lucky ones that did not suffer from wifi issues while using 3.2 so this should let us see if the update is helpful for everyone or only those suffering from wifi issues.
I'll post the results here once I'm done.
OK, what I did was download a number of speed test apps. I took three speed tests from each and kept the one with the fastest results. Then upgraded to 3.2.1 and did the same thing with the same apps.
Firmware 3.2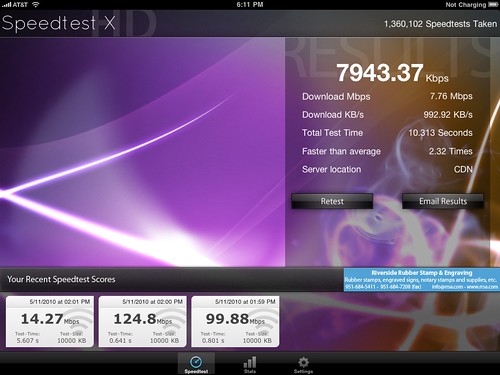 Below is after upgrading to firmware 3.2.1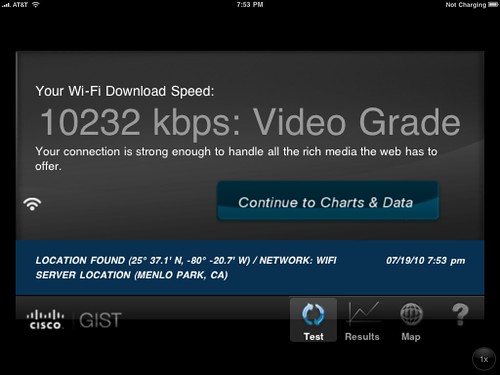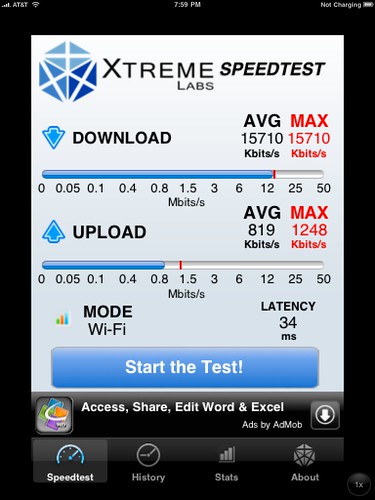 Last edited: