Just thought I would share my build of an iPad stand I built. It's rather simple consisting of a few scrap pieces of plywood, but I thought it turned out pretty good for an amateur. I made it so you could adjust the angle of the iPad as it rests in the stand, so it can be set to your specifications.
Heres some photos of the stand: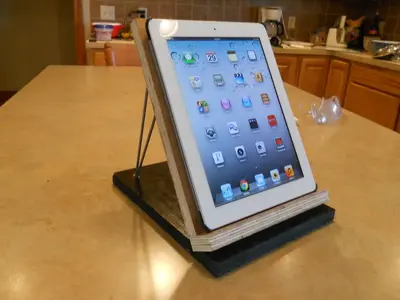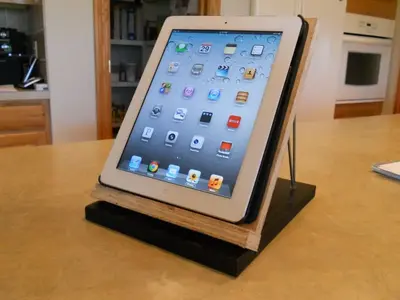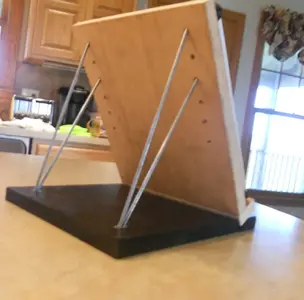 Let me know what you think.
Updated:
I decided to change it up a bit. I shortened the piece that the iPad rests on (So when I put my iPad in landscape mode on the stand, there isn't a big piece of wood extended above it), and curved the corners. I then painted the whole thing black, and added a piece of aluminum to the front so you don't just see the boring edge of a piece of plywood.
Heres more pics of my updated version: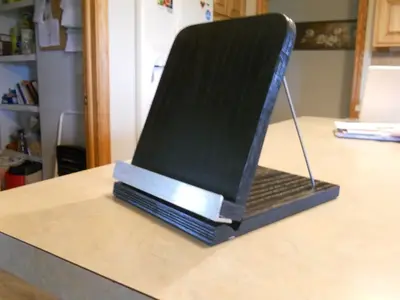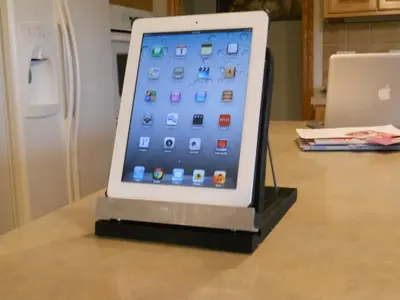 Not sure why last pic uploaded so big...
Last edited: