Joined

May 12, 2011
Messages

1,301
Reaction score

417
Location
什麼是憤怒龍蝦(Angry Lobster)?
近日除了鬧得沸沸扬扬的"stop Lynas, save Malaysia"運動外,馬來西亞又出現了另一隻"憤怒龍蝦"(Angry Lobster)。
這是馬來西亞南部柔佛州,反對邊佳蘭油田發展計劃的邊佳蘭居民,成立全新的"憤怒龍蝦"(Angry Lobster)自救會。

After the anti-Lynas movement in Kuantan, Pahang, another multi-racial environmental movement is brewing in the southern state of Johor of Malaysia to oppose the construction of the country's largest integrated refinery and petrochemicals complex.
憤怒龍蝦在反對什麼?
邊佳蘭是柔佛州東南部沿海的一個小鎮,這裡有海關和移民局, 距离新加坡大約是80公里。這裡還有一條盛產海鮮,尤其是小龍蝦的泗湾島(Sungau Rengit)。风景绮丽及民风淳朴的四湾小渔村到处可见到林立的海鲜餐馆和旅舍。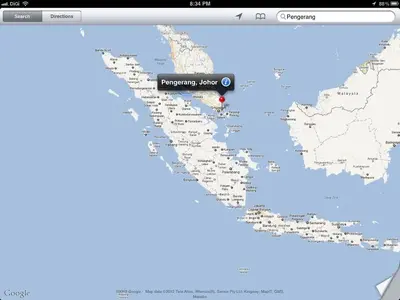 但早在2009年杪有关当局在边加兰附近海域发现大量油田,隨著首相納吉在2011年5月宣布,国家石油公司(Petronas)将斥资200亿美元在柔佛南部建设炼油及石油化工厂,工厂预计于2016年投产。
根据这项全新及大型的"国油提炼及石油化学综合发展(RAPID)计划"发展计划蓝图,首期工程由戴乐集团(Dialog)以填海方式在岸外建立深水码头及储存石油的基地,然后由国油(Petronas)开发沿岸土地,建造石油提炼厂及石化工业区。
而边佳兰一批居民近日推动启动公投意向书联署,呼吁制止当地的石化计划。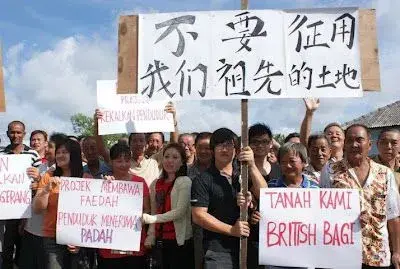 政府的立場
首相納吉為這個計劃背書,說明了各式各樣的好處:
1) RAPID计划能带来600亿令吉的投资,而且创造1万4000个工作机会
2) 在计划的动工阶段,预料能制造2万个就业机会,
3) 每天将能提炼30万桶原油,生产汽油、航空燃油及柴油等石油产品,以应付国内日益增长的需求,同时开拓出口机会,输出符合欧洲标准的 Euro4及Euro5规格的燃油。
4)共有22座小型石化中下游工业和号称东南亚第一座独立深水石油码头也会在当地设立。由于边佳兰地区的水深超过24米,适合超大型油槽船停泊。
5) 这项能吸引670亿令吉的发展计划将涵盖大湾、二湾、朗卡拜益、甘榜士芒、巴都马士、头湾和三湾,受发展所影响的全部七个村落也将被征用为工程发展之地段, 但有关部门已在六湾、七湾分别规划387依格和800依格土地以兴建1265栋屋子、学校、庙宇、商店、诊疗所、警察局、游乐场所等基本设施。
邊佳蘭居民的立場
1) 深水石油码头位置所在的四湾和边佳兰北部有大量的红树林,而红树林素有"地球天然净化器"之称,因为它的树根能够在一定程度上净化含有工业毒素、重金属的水,使到环境不会受到太大的污染。
2) 鱼虾、螃蟹、蚝等贝类都会在红树林周围产卵栖息。
3)红树林的根也能够防止海岸侵蚀和抗防海嘯。
4) 漏油(oil spill)是上述高价值投资所带来的危险潜在副产品。
5) 計劃將會徵用22,500英亩土地,影響到15個鄉村, 3000住居民,1000間民宅,927戶人家, 华人庙宇,佛寺,义山,商店,工厂,农地,诊疗所, 以及第九大马计划下刚竣工的大新华小四层楼校舍也被迫搬迁,
6) 海上填土工程,影响很多渔民的生计,但政府没有对所有的捕鱼业者做出赔偿.
7) 政府将安排新迁的地点并没有靠海,使到漁民不能捕鱼讨生计,
8) 当地居民60%以农业为主、25%为渔夫、5%为商人、另10%的居民则从事其它职业。石油化工业工程不仅将导致當地周遭的空气、水源和土地受到污染,更将使这些从事农、渔业的居民们民不聊生,
9) 原本以龙虾闻名的边加兰,渔夫们以往每天能捕捉到20只龙虾,但自石油化工业工程运作后,却变成几乎天天零收成。
10) 附近的填海工程,也使得每两三年才发生一次的海水过涨事故,近年来可说是每年都在发生,
11) 政府在当地的征地计划,也是一种浪费资产的行为(这些资产也是人民的钱),因为征用地段中包括了许多学校和庙宇等建筑,
12) 居民突然被逼搬走,许多人都为充满"未知数"的将来寝食难安。
Pengerang is a small coastal town in southeast Johor, which serves as a customs and immigration post. It is about 80km from Singapore, across the Johor Straits, and 110km from Johor Baru.

Sungai Rengit, the main fishing village in Pengerang, is famous for its seafood, especially small lobsters.

The magnitude of the RM600 billion Rapid, unveiled by Petronas during a its launch by Prime Minister Najib Abdul Razak last May, will be far larger than the combined size of Petronas' existing oil complexes in Malacca, Kerteh and Gebeng.

The mega project aims to transform southern Johor into a refining and petrochemical centre, complementing the existing facilities on the east coast of the peninsula and in Singapore.

Rapid is expected to create some 20,000 jobs during its construction period and up to 4,000 jobs in the highly-skilled sector upon its completion by the end of 2016.

An RM5 billion deepwater petroleum terminal will also be jointly developed in Pengerang by Dialog Pengerang Sdn Bhd, Dutch company Royal Vopak and the Johor state government.

However, according to Chinese newspaper Oriental Daily News, Rapid will acquire some 22,500 acres of land, affecting up to 15 villages in Pengerang.
Some 3,000 residents living in about 1,000 houses in the area and another 927 families will be required to move out of their homes during the first phase of the development.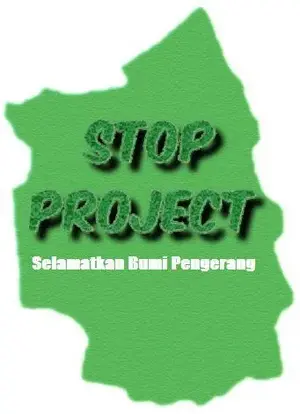 iPadForums.net中文部首頁:http://www.ipadforums.net/chinese-dedicated-ipad-forum/
文章來源:
1)
邊佳蘭人反對油田計劃 組"憤怒龍蝦"自救
2)
马来西亚国家石油公司将投巨款建炼油厂
3)
另立门户冀摆脱亲执党限制, 边佳兰创"愤怒龙虾"组织
4)
国油:石化计划如期进行
5)
柔边佳兰发展威胁红树林生态
6)
柔佛州边佳兰Pengerang小镇的居民们正发出求助的声音
7)
停止工程保留我们的家园-边加兰
8)
逾300人今早在边加兰发动和平请愿,要求政府停止当地石油化工业工程
Last edited: