Joined

May 12, 2011
Messages

1,301
Reaction score

417
Location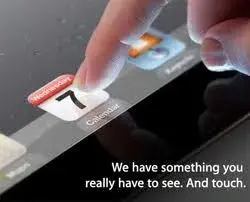 跟據台灣《電子時報》透露,來自上游供應鏈的消息稱苹果在3月7日的發布會上將推出16GB與32GB版本的iPad 3,以及8GB版的iPad 2。
As Apple has scheduled an event on March 7, sources from its upstream supply chain pointed out that the company is expected to launch two iPad 3 models - a 16GB version and 32GB version.
分析人士稱苹果在平板電腦上進一步細化定位是為了擴大市場份額,以抵御即將到來的Windows 8平板的進攻。
In addition to iPad 3, Apple is also expected to unveil an 8GB iPad 2, allowing the tablet PC series to cover different segments and to defend against Windows 8-based tablet PCs, the sources noted.
據稱由於苹果內部對於iPad 3擁有很高期望同時外界屆時也將發起又一波搶購行動,預計iPad 3在2012年第一季度的出貨量將達到原來預期的2倍。
Since Apple has put high hopes on its new iPad 3 and has been aggressively placing orders, iPad 3 shipments in the first quarter of 2012 are expected to double from original estimates.
iPad 3將擁有9.7英寸Full HD以上QXGA分辨率(2048*1536)的液晶屏幕,采用雙LED背光模塊。
The iPad 3 is expected to have a 9.7-inch Full HD QXGA panel with a resolution of 2048 by 1536 (264dpi) and its backlight module will adopt two LED light bars.
文章來源:
1)
3月7號苹果發布iPad 3還有8GB版iPad 2
2)
Apple expected to unveil 16GB and 32GB iPad 3 as well as 8GB iPad 2 on March 7
Last edited: