Apple iPad Forum
​
September has been the month when Apple has announced its much-awaited iPhone 6 and the bigger iPhone 6 Plus. And now it seems that October will be the month when the company will announce the new line of its next iPad tablets. According to multiple publications, the company's next major product unveiling is expected to take place around mid-to-late October.
Here's what AppleInsider has recently said:
Michah Singleton from Daily Dot says that October 21 will be the exact day when the new iPads are going to be released. Here's what he said:
Apple held an event on October 22 last year where it announced the iPad Air, second generation iPad mini, and released OS X Mavericks. Along with the new iPads, the next version Apple's Mac operating system is also expected to get unveiled.
Source: AppleInsider
​
Yikes! There are so many folks out there slamming Apple's download servers trying to get the iOS 8 update that some major issues have been reported. Some folks have had their update fail and are now unable to restore from a backup. This includes users of the iPhone, iPad and iPod touch around the globe.
Between software update errors, server errors and others, updating to iOS 8 right now could be a harrowing experience. The worst culprit is actually an unknown error that sometimes pops up through iTunes. Afterwards, even clicking on the "possible fixes" link provided doesn't handle the issue in all cases. This causes the device to get stuck on the download process screen and rebooting it doesn't fix the problem.
It might be worth it to hold tight for a few days until the major glut of consumers is already finished getting the update.
Source:
Gottabemobile
​
The long wait is finally over. While developers have been able to play with iOS 8 for quite some time already, the rest of us mere mortals have been content to read about all of the cool features. Speaking of cool features, the video above will walk you through most of them.
Here's a quick list of some of the big highlights,
Improved integration between Apple devices (although you need to avoid iCloud Drive for now).
Interactive notifications
App widgets in the Notification Center
Messages improvements that let users manage group conversations
Third-party access to both the keyboard and Touch ID has been enabled
Apple QuickType predictive keyboard
A new Health app is included with iOS 8 which combines health and fitness data from several places
A new Family Sharing feature lets families of up to six people share apps, music, books, and more
This is just a short list, but there are quite a few more, including refinements and tweaks to existing features. Of course, if you plan on downloading the update as Apple pushes it out, it's important to note which devices are compatible with the new iOS. Here's a list of those:
iPhone 5s
iPhone 5c
iPhone 5
iPhone 4s (compatible, but not recommended due to performance issues)
iPod touch (fifth-generation only)
iPad Air
iPad mini
iPad mini with Retina display
iPad (third-generation and fourth-generation)
iPad 2
Your easiest method to get iOS 8 on your device is to get the Apple OTA (over the air) update. It's as easy as opening the Settings app, tapping General, and then touching Software Update. After that you just need to follow the instructions to install iOS 8.
Your other option is to connect your iOS device to a Windows or Mac computer where you can download and install the new software through iTunes. Of course, it's important to back up your device using iCloud or iTunes before...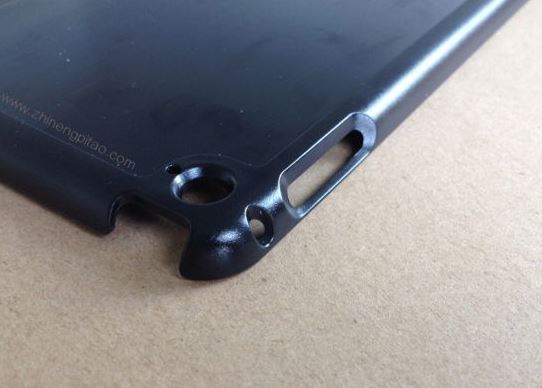 ​
G4Games reports today on a new leak of pictures of what is said to be a case for the forthcoming iPad Air 2.
Possibly the most interesting thing about these new pictures is that they appear to show a new portal close to the main camera, which nobody is quite sure what it actually is. As G4Games notes, it could in fact just be the location of the microphone, or could it possibly be something to do with the camera, especially as it is located in close proximity to the camera. It's possible that the space is for some sort of laser-focusing device, or an LED flash. If it were to be the latter, this would be a first for an iPad.
Apple is expected to launch a new range of iPads some time before the end of the year, presumably once everyone has got over the excitement of the iPhone 6 launch!
And given the unprecedented and record-breaking success of said iPhone launch, expectations will be higher than ever for the next generation of iPads.
G4Games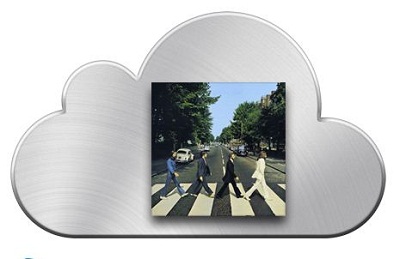 ​
AppleInsider reports that Apple is looking to add another layer of security protection for third-party apps and programs with the introduction of app-specific passwords for iCloud access.
The news comes via a Support Document that was posted to Apple's website, which states that this new security measure will be required of all third-party apps or programmes that want to connect with iCloud, even if the programs do not support two-step verification.
Apple also states that using app-specific passwords ensures that your Apple ID password will not be collected or stored by third-party apps.
When the system launches on October 1, iCloud users will be able to go to My Apple ID home page to create new passwords via the Password and Security settings section.
AppleInsider notes that this app-specific password protection system is similar to other systems used by Google, and makes it easier to protect the user's iCloud account. It is also an easy way of shoring up security for those many apps that don't support two-step authentication.
AppleInsider
​
We have a major warning to share with iOS users. Today is the day that Apple is making iOS 8 available to the public. There will be a number of reasons you will want to get iOS 8, but during the installation
it is absolutely critical that you do NOT upgrade to iCloud Drive when the iOS 8 installation prompts you
. This is especially important if you also use a Mac as your personal computer.
The reason for this is because iCloud Drive will only sync with devices running iOS 8 or OS X Yosemite (which hasn't been officially released yet). The full official version of Yosemite is expected in the next month or so. We are sure there are several of you who may be trying out the pre-release, but we must reiterate that iCloud Drive is NOT COMPATIBLE with iOS versions 7 and older, and it is NOT COMPATIBLE with OS X 10.9 Mavericks or older.
Additionally, if you mis-click this option,
you will not be able to go back and undo this decision
. This is why this article is so emphatic. Of course, if you are running the pre-release version of Yosemite, and you are able to upgrade all of your devices to iOS 8, then you can use the iCloud Drive option. You just need to weigh this carefully for your needs.
We have verified this with several sources. Here's a quote with more details from one of them,
​
Sometimes you see a product hit the streets and it just makes you say... "Wow! Why didn't someone think of that sooner!" Here's a prime example: the Universal Mobile Keyboard from Microsoft. It basically does exactly what it sounds like it should do... you can use this on your Windows device, your iOS device or your Android device.
It basically offers the "platform agnostic" mobile hardware junkie the best of all worlds for their various tablets and other devices. It's designed to make things much easier when you actually need to be productive on your tablet, and don't feel like lugging around (or breaking out) your laptop.
This universal keyboard uses Bluetooth and even works on most of the phones from Android and iOS. Check out the video above for a demo. The keyboard is a bit pricey at $79.95 on Microsoft's Store, but the versatility and virtual elimination of extra junk could provide extra value.
Thanks for the tip, leeshor!
Source:
Microsoft Store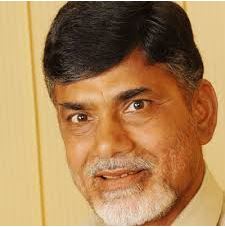 ​
DNA India has a really nice article today about how the state Cabinet of Andhra Pradesh has gone totally paperless and is now using iPads during Cabinet meetings.
Led by Chief Minister N Chandrababu Naidu, his Council of Ministers held the first meeting of what has been dubbed an "eCabinet" yesterday, which is the first of its kind in India.
DNA India says that for the first time, the regular state Cabinet meeting was entirely paperless, with the government members all using iPads during the meeting. The meeting agenda and minutes were also all recorded electronically, and when more detailed discussion and explanation was needed, PowerPoint presentations were used.
According to DNA India, the government of Andhra Pradesh was known as being a pioneering force for eGovernance during Chandrababu's previous time as Chief Minister from 1995 to 2004.
After a successful trial of the new eCabinet yesterday, the iPads are expected to be a fixture of all Andhra Pradesh state Cabinet meetings from now on.
Source:
DNA India