Apple iPad Forum
​
It turns out that the new iPad Air 2's A8X mobile chip is a very robust and powerful competitor. Even though it gets beaten by the Microsoft Surface Pro 3 a series of Geekbench benchmarks, it comes out ahead of all the other flagship tablets currently available. It even beats the NVIDIA Shield Android tablet which was designed for gaming.
The website
Laptopmag.com
recently put a number of flagship tablets through their paces and even though the Surface Pro 3 was the superior device in these tests, the iPad Air 2 was able to best the Surface Pro 3 in a few benchmarks, like battery life and brightness.
Of course, it probably shouldn't come as much of a surprise, especially considering that the Surface Pro 3 is basically filled with PC internals. It's designed to replace a laptop, yet includes tablet functionality, so this isn't exactly comparing the same
fruit
. Regardless, it's also considerably more expensive than the iPad Air 2, so there's that to consider. As far as the tablet market goes, Apple has done it again by creating a wonderful and powerful product that leaves Android scrambling to catch up.
It will be interesting to see how things shake out when Apple releases their 12-inch iPad Pro, and Microsoft launches the next-generation Surface Pro 4. Pretty soon it will be hard to distinguish tablets from PCs at all.
​
Whenever Apple releases a new iPad, the company makes a tradition of not revealing how much RAM it packs, leaving the task to journalists and tech experts. According to a new benchmark, the iPad Air 2 has a triple-core A8X processor with 2 gigabytes of RAM.
The A8 CPU found in the iPhone 6 and iPhone 6 Plus is a dual-core processor with 1 gigabyte of RAM, which was also revealed by the same benchmark. Benchmarks of another "iPad5,4" have showed up via GeekBench with similar information, revealing a 1.5-gigahertz clock speed.
At its launch events, Apple prefers to focus on performance improvements instead of revealing just the 'dry' tech specs. And this is a good strategy, since bare numbers can't tell too much about how a product fares.
Nonetheless, now you now that your fresh iPad Air 2 is a triple-core tablet which sports 2GB of RAM, as well. Also, you need to know that the A8X chip is said to be 40 percent faster than the A7 processor found in the first iPad Air.
Source: AppleInsider
​
The iPad Air 2 is already available for pre-order and some of you are probably looking forward to get one shipped home quite soon. Here's an interesting piece of information to share with you that will help assess the power packed inside the second-generation iPad Air.
According to some benchmark tests run by LaptopMag, on the Geekbench 3, scale which measures multi-core performance, the iPad Air 2 notched 4,547. That's more than 1.5X higher than the Samsung Galaxy Tab S 10.5 (2,776 with octa-core Exynos CPU) and more than 1,000 points higher than the Tegra K1-powered Nvidia Shield Tablet (3,437).
The publication goes on saying that only Microsoft's Surface Pro 3 and its 1.9-GHz Intel Core i5-4300U scored more, registering 5,665. The 2013 iPad Air scored 2,694 on the same test, so we can see that the current iPad Air 2 is already more than double.
On the 3DMark Ice Storm Unlimited graphics test, the tablet scored 21,660, which is much better than the Galaxy Tab S (13,481) and last year's Air (14,850). However, the Shield Tablet (29,938) and Surface Pro 3 (33,614) both beat the iPad. But they come with lower-resolution screens, which makes the job a little easier.
Source: LaptopMag
​
The iPad Air 2 is out in the wild and the first reviews from high-profile tech publications are already here. We decided not to include the iPad mini 3 because, as we have already pointed out in the past, the single improvements that it comes with are the new gold color option and the TouchID fingerprint scanner.
As expected, most iPad Air 2 reviews are positive, many saying that the iPad Air 2 deserves the title of the best tablet in the world. Let's have a look at some interesting excerpt from various websites.
The Verge
Recode
​
The Pokémon Company has today released its second Pokémon iOS game, entitled Camp Pokémon, reports MacRumors. The game is supposed to be aimed at children between the ages of 6 and 8, but Pokemaniacs span the generations, so I'm sure fans of every age will be excited about this release.
It's also remarkable as it's only the second Nintendo-related game to be released on iOS, with many fans crying out for Nintendo to allow some of its classic characters such as Mario and Luigi to appear on iOS. And while it's The Pokémon Company and not Nintendo that controls the lucrative and popular franchise, it's still a franchise that is very closely related to Nintendo.
Gameplay in Camp Pokémon sees players exploring an island crammed full of Pokémon-themed activities, including searching for Pokémon, as well as various Pokémon mini-games.
Here are some of the game's key features, courtesy of MacRumors:
​
It took them quite a while, but Flickr has finally released the standalone iOS application for iPad owners. And the timing couldn't be better - only one day after Apple announced the iPad Air 2 and iPad Mini 3. While it faces a lot of competition from similar services as Instagram, Flickr is still very popular among desktop and mobile users, as well.
Here's what Flickr said on its official blog:
"Today, we're extremely excited to announce Flickr for iPad. We've heard you loud and clear asking for an official app on Apple's beautiful, large retina display, which makes it easy and enjoyable to access, organize and share your stunning photos from anywhere. The new Flickr for iPad app will be available globally in eleven languages. "
The recently launched app requires iOS 8 to function, of course. iPad users are greeted with wider layouts, both landscape and portrait orientations which allows for more beautiful images. Flickr says that scrolling through photos is displayed in "a lovely waterfall format."
With the new app, when you want to view an image full size, you will get a high-resolution version that can have as many as 3 million pixels. iPad photographers can now capture photos and videos in-app with live filters and many other editing tools.
Flickr members can also change their account's user and background photos and update their profile with a bio and links. Go ahead and follow the link from below to download the app on your iPad.
Source:
iTunes
​
If you're a Sprint customer and you're looking to get the newest iPad Air 2 or perhaps the iPad mini 3, then you can do it from this week. Also, iPad Air 2 will be the first tablet from Apple to connect to Sprint Spark, which is being promoted by Sprint as 'an enhanced LTE service with the added capacity to greatly improve the performance of video and other bandwidth-intensive applications'.
Marcelo Claure, Sprint CEO, said the following about the impeding launch:
"iPad Air 2 combines our powerful Sprint Spark network capability and aggressively priced rate plans for an outstanding customer experience. We know iPad Air 2 customers will demand advanced speeds for personal and business applications so we are very excited to welcome this Sprint Spark-powered device into our lineup. There is no question that this is a very exciting time to be a Sprint customer."
Sprint Spark is said to deliver average wireless speeds of 6-15Mbps and peak wireless speeds of 50-60Mbps. Sprint said that it wants to reach 100 million Americans by the year-end with Sprint Spark. However, the iPad mini 3 doesn't support the Sprint Spark network and will instead be limited to Sprint's normal 4G LTE network.
Sprint customers can add the new iPads to a Family Share plan for $10/month per table. You need to know that Sprint is waiving the fee through December 2015 for customers with a 20GB Family Share plan or higher. The carriers also comes with a limited time 100MB of data for $10 in addition to its normal tablet plans.
Source: Sprint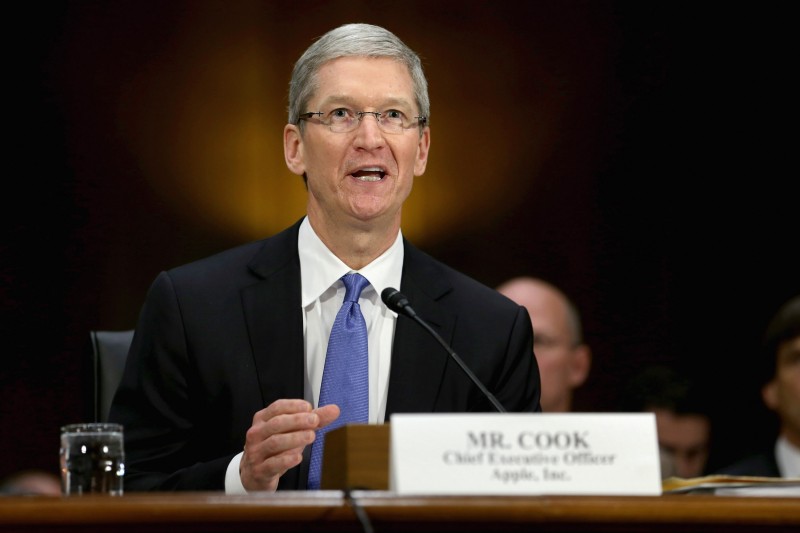 ​
Apple has officially closed fiscal years 2014 on with some amazing financial results for the company. Just as expected, the company had another record setting quarter, with $8.5 billion in net profit on revenue of $42.12 billion, mostly thanks to the hugely popular iPhone.
For the quarter ending Sept. 27, Apple managed to sell 39.27 million iPhones, which is a new quarterly record and up from 37.79 million units a year ago. Without a doubt, the new record has been fueled by the new iPhones which are finally featuring the much-coveted bigger display.
Mac sales have reached 5.5 million units in the three-month period, also a new all-time high and more than a million compared the September 2013 quarter.
However, iPad sales for the quarter were at 12.3 million, which represents another year over year decline from the 13.1 million amount a year ago. The decrease isn't that big, but it shows that demand is slowly fading away and Apple needs to do something about this.
With the new iPad Air 2 and iPad mini 3 already launched and cheaper previous-generation iPads still on sale, maybe Apple can change this until the next earnings call. Tim Cook said the following about Apple's last quarter in fiscal 2014:
:Our fiscal 2014 was one for the record books, including the biggest iPhone launch ever with iPhone 6 and iPhone 6 Plus. With amazing innovations in our new iPhones, iPads and Macs, as well as iOS 8 and OS X Yosemite, we are heading into the holidays with Apple's strongest product lineup ever. We are also incredibly excited about Apple Watch and other great products and services in the pipeline for 2015."
For the first fiscal quarter of 2015, Apple says revenue should be between $63.5 billion and $66.5 billion, and gross margins between 37.5 percent and 38.5 percent. Apple Chief Financial Officer Luca Maestri also shared his input:
"Our strong business performance drove EPS growth of 20 percent and a record $13.3 billion in cash flow from...
Search tags for this page
apple forum ipad
,
apple ipad forum
,
apple ipad forums
,
cheap ipad mini 4g 16gb black wi-fi with retina display
,
ipad forum
,
ipad forum app
,
ipad forums
,
ipad forums uk
,
ipad users forum
,
ipadforum