Apple iPad Forum
​
It took them quite a while, but Flickr has finally released the standalone iOS application for iPad owners. And the timing couldn't be better - only one day after Apple announced the iPad Air 2 and iPad Mini 3. While it faces a lot of competition from similar services as Instagram, Flickr is still very popular among desktop and mobile users, as well.
Here's what Flickr said on its official blog:
"Today, we're extremely excited to announce Flickr for iPad. We've heard you loud and clear asking for an official app on Apple's beautiful, large retina display, which makes it easy and enjoyable to access, organize and share your stunning photos from anywhere. The new Flickr for iPad app will be available globally in eleven languages. "
The recently launched app requires iOS 8 to function, of course. iPad users are greeted with wider layouts, both landscape and portrait orientations which allows for more beautiful images. Flickr says that scrolling through photos is displayed in "a lovely waterfall format."
With the new app, when you want to view an image full size, you will get a high-resolution version that can have as many as 3 million pixels. iPad photographers can now capture photos and videos in-app with live filters and many other editing tools.
Flickr members can also change their account's user and background photos and update their profile with a bio and links. Go ahead and follow the link from below to download the app on your iPad.
Source:
iTunes
​
If you're a Sprint customer and you're looking to get the newest iPad Air 2 or perhaps the iPad mini 3, then you can do it from this week. Also, iPad Air 2 will be the first tablet from Apple to connect to Sprint Spark, which is being promoted by Sprint as 'an enhanced LTE service with the added capacity to greatly improve the performance of video and other bandwidth-intensive applications'.
Marcelo Claure, Sprint CEO, said the following about the impeding launch:
"iPad Air 2 combines our powerful Sprint Spark network capability and aggressively priced rate plans for an outstanding customer experience. We know iPad Air 2 customers will demand advanced speeds for personal and business applications so we are very excited to welcome this Sprint Spark-powered device into our lineup. There is no question that this is a very exciting time to be a Sprint customer."
Sprint Spark is said to deliver average wireless speeds of 6-15Mbps and peak wireless speeds of 50-60Mbps. Sprint said that it wants to reach 100 million Americans by the year-end with Sprint Spark. However, the iPad mini 3 doesn't support the Sprint Spark network and will instead be limited to Sprint's normal 4G LTE network.
Sprint customers can add the new iPads to a Family Share plan for $10/month per table. You need to know that Sprint is waiving the fee through December 2015 for customers with a 20GB Family Share plan or higher. The carriers also comes with a limited time 100MB of data for $10 in addition to its normal tablet plans.
Source: Sprint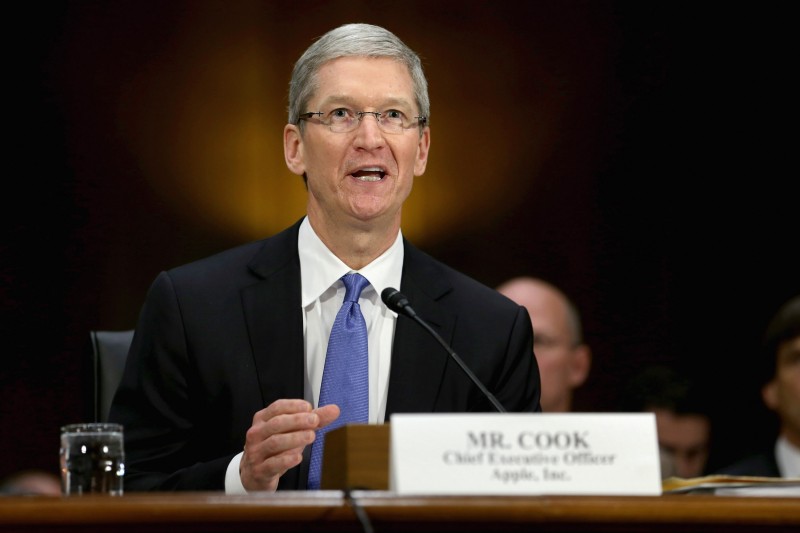 ​
Apple has officially closed fiscal years 2014 on with some amazing financial results for the company. Just as expected, the company had another record setting quarter, with $8.5 billion in net profit on revenue of $42.12 billion, mostly thanks to the hugely popular iPhone.
For the quarter ending Sept. 27, Apple managed to sell 39.27 million iPhones, which is a new quarterly record and up from 37.79 million units a year ago. Without a doubt, the new record has been fueled by the new iPhones which are finally featuring the much-coveted bigger display.
Mac sales have reached 5.5 million units in the three-month period, also a new all-time high and more than a million compared the September 2013 quarter.
However, iPad sales for the quarter were at 12.3 million, which represents another year over year decline from the 13.1 million amount a year ago. The decrease isn't that big, but it shows that demand is slowly fading away and Apple needs to do something about this.
With the new iPad Air 2 and iPad mini 3 already launched and cheaper previous-generation iPads still on sale, maybe Apple can change this until the next earnings call. Tim Cook said the following about Apple's last quarter in fiscal 2014:
:Our fiscal 2014 was one for the record books, including the biggest iPhone launch ever with iPhone 6 and iPhone 6 Plus. With amazing innovations in our new iPhones, iPads and Macs, as well as iOS 8 and OS X Yosemite, we are heading into the holidays with Apple's strongest product lineup ever. We are also incredibly excited about Apple Watch and other great products and services in the pipeline for 2015."
For the first fiscal quarter of 2015, Apple says revenue should be between $63.5 billion and $66.5 billion, and gross margins between 37.5 percent and 38.5 percent. Apple Chief Financial Officer Luca Maestri also shared his input:
"Our strong business performance drove EPS growth of 20 percent and a record $13.3 billion in cash flow from...

​
AppleInsider reports that IBM is to launch a line of Mobile First enterprise apps. The news came via Apple CEO Tim Cook, who talked about working with IBM to create new business apps for iPad during last night's earnings conference call with analysts.
Apple CFO Luca Maestri added "we continue to see strong momentum in enterprise for iPad. Organizations around the world continue to deploy, manage and develop amazing in-house apps for iPad."
Source:
http://appleinsider.com/articles/14...aches-90-percent-tablet-share-in-us-education
​
Here's a story that might tug at your heart-strings a bit. It seems that Apple's Siri is helping some folks out in ways you wouldn't have imagined. While most of us use Siri to find the nearest restaurant, or give us updated flight information, or any other mundane, yet important tidbit of intel, one young autistic boy named Gus, counts Siri as his best friend and virtual "sidekick."
A New York Times author named Judith Newman recently wrote about her experiences watching her 13 year old autistic son converse for hours with Siri. She points out several different ways that Siri has added value to the young boy's life. One is that Siri will always be able to patiently converse with him regardless of how long he converses on the same subject. Sometimes Siri may not be able to give Gus a precise answer, but he even enjoys her responses when she can't answer all of his flood of questions.
The second way that Siri helps out Gus in an unconventional way is that Siri actually requires him to enunciate properly to be able to answer the question correctly. This serves as a pseudo-speech therapist, and Newman has noticed that after her son has spent time with Siri, she has longer and better conversations with her him than ever before.
That ties into the third unusual thing that Siri improves for Newman's son. Because Siri tries to tackle conversations in a polite manner and encourages that same type of politeness, it indirectly has helped Gus develop his social skills as well. This is another reason he is interacting with his mom and others better than before.
Here's an example given of just one of these interesting conversations that Newman's son had with Siri,
​
In a previous post, I was sharing with you how you can
set up Apple Pay on your iPad
, a big feature that has been made available with the latest iOS 8.1 software upgrade.
And now we're having a quick look at some other new features that are making their way in the latest update.
Apple iOS 8.1 includes bug fixes, functionality for several Continuity features, the iCloud Photo Library, Apple Pay and the return of the Camera Roll, along with other minor improvements.
Continuity
With the new
Continuity
feature, users can easily switch between their iPhone, iPad and Mac or use them together.
Handoff, Phone Calling, Instant Hotspot and SMS from any device
are the main features that Continuity brings. With 'SMS from any device' feature, you will be able to send and receive SMS/MMS text messages from your iPad or Mac.
Also, in the chat bubbles, Apple differentiates iMessages with blue backgrounds and standard SMS messages with green backgrounds. Instant Hotspot will allow your iPad or Mac to connect to the personal hotspot on your iPhone if it is in your proximity.
With the new
iCloud Photo Library
, users will be able to save pictures and videos to their iCloud account. iCloud Photo Library will be accessible through any iOS device or through the iCloud website.
Apple iOS 8.1 will include bug fixes and the return of the Camera Roll, as well.
Source: Apple
​
Apple's much-awaited payment system Apple Pay is rolling out from today, and if you want to get it on your iPad as soon as possible, here are the steps you need to take.
Make sure that you have the iPad Air 2 or iPad Mini 3, as these are the iPad versions that will currently work with the system. Also, be aware that the iPads announced last week can only use the service for web purchases and not for payments at physical retail stores.
That's because the iPhones have a built-in Near Field Communication antenna and the iPads don't. At least, not for now.
Next, you need to update your operating system to version iOS 8.1, which is also going to be released starting from today. Now, you need to open the Passbook app. You will then be asked if you want to use your credit or debit card already on file for iTunes purchases or add a new card.
If you choose not to use your iTunes account, Apple Pay currently works with Visa, Mastercard, and American Express. When you ask Passbook to load a new card into Apple Pay, it will activate your camera and prompts you to snap a photo of your card.
Apple will then analyze this image and interact with your bank to confirm that it indeed belongs to you. It's also important to note that Apple doesn't even actually store your credit card number, nor does it give the number to merchants.
Source: Apple
​
If you plan on getting a new iPad, this means you'll probably want to sell the older on. But before you do that, you need to make sure that all of your data is off the tablet and none of it is left behind before giving your tablet away. Nobody wants to see his private data getting in the wrong hands.
Before putting your iPad on sale or donating it to someone, you need to make sure that your data is off the device and that it has been restored to factory settings.
The first and easiest solution would be to make use of
Apple's automatic iCloud backup
. However, if the total of your iPad's photos, videos, documents, and settings exceed the 5 GB of space you get for free, then you'll have to pay more to get a better storage plan or exclude some items.
Backing up your iPad with iTunes is slower, but safer. You need to update iTunes to the latest version, then plug in your iPad or iPhone, select it from the left-hand column in iTunes, click the "Encrypt backups" checkbox and then click "Back Up Now." Here are some more details of how this can be done, via USAToday:
Search tags for this page
apple forum ipad
,
apple ipad forum
,
apple ipad forums
,
cheap ipad mini 4g 16gb black wi-fi with retina display
,
ipad forum
,
ipad forum app
,
ipad forums
,
ipadforum