Apple iPad Forum
​
Square Enix has some great news today for fans of quality RPG games, with the announcement that it is dropping the price of Dragon Quest VIII: Journey of the Cursed King on iOS by 25% until September 4.
This means that the game will now cost €13.99/£10.49, rather than the usual €17.99/£13.99. There are no in-app purchases, so you can rest assured this is the full amount you'll be playing for the entirety of your time spent playing the game.
And while that's still a little pricey, as per most Square Enix iOS games, it has to be said that it is quite a remarkable feat that they have managed to squeeze pretty much everything bar the voice acting of this classic console RPG onto the iOS platform.
Dragon Quest VIII was the first in the series to be in full 3D, and went on to sell 4.9 million copies worldwide prior to its launch on iOS.
The iOS version lets players explore the vast grassy fields, snow-capped mountains, dungeons and seas. You can also slide your screens to pan the camera a full 360 degrees around the characters. The original score, orchestrated by Koichi Sugiyama is also featured in all its glory. So don't waste the chance to snap up a classic game for a (sort of) bargain price!
Click here to download the game from the App Store:
https://itunes.apple.com/gb/app/dragon-quest-viii/id862972069?mt=8
Source: Square Enix
​
It's been a while since we've seen leaked pictures of the upcoming new iPads. Now, a couple of photographs of good quality were published recently by the reliable French blog NowhereElse.fr. These seem to picture a purported rear shell of a sixth-generation full-size iPad.
If we corroborate these new pictures with previous rumors, we see that these bring new minor design tweaks. We can see that the volume buttons are said to be inset in a recess and the hole for the microphone on the back is now positioned alongside the camera rather than being centered on the top.
Looking at the second picture, it's evident that the device's interior appears to be revised slightly. However, there's not much these new pics reveal. As a reminder, previously leaked pictures of the iPad Air 2 have depicted a Touch ID, SIM trays, the power/sleep button, GPS antenna, a mic and a Wi-Fi module.
If Apple maintains its previous release cycle, then the new iPads should be announced somewhere in October.
Source: iDownloadBlog
​
As it was previously announced, 2K's popular BioShock game has now been made available for iPhone and iPad users. The game comes with a solid 1.65GB size and can be purchased for $14.99 from the iOS App Store by following the link at the end.
Because of its processor-intensive graphics, BioShock is not compatible with the iPhone 4S or below, third-generation iPad or below, first-generation iPad mini and iPod touch. BioShock for iOS is actually a full port of the original game which was first released for Windows PCs and Xbox in 2007. Here are some details about its description:
Here are the official features of the game, according to the official changelog:
Biologically modify your body with plasmids - genetic augmentations that empower you with dozens of fantastic abilities.
Control the world by hacking devices - reprogram enemy security bots into personal bodyguards, modify vending machines to change prices, and transform machine gun security turrets into powerless pieces of metal.
Upgrade your weapons - Craft variants of ammo and plasmids by picking up materials in the city to modify them at kiosks.
Explore Rapture - an incredible and unique art deco world hidden deep under the ocean, vividly illustrated with realistic water effects and cutting...
​
According to a recent story run by the 9to5Mac publication, Costco, the second largest retailer in the United States and the seventh largest retailer in the world, Costco is set to begin selling AppleCare+ for iPhone and iPad in its wireless kiosks as of today.
The Wireless Kiosk will begin selling AppleCare+ warranties on iPhones and connected/embedded iPads. This offer does not apply to non-embedded iPads sold on Majors sales floor. Back in 2010, Costco had stopped selling iPods and iTunes Store gift cards back in 2010, but in June it announced a new deal with Apple to sell iPhones and iPads.
An internal memo has been sent to employees at Costco stores indicating that the company will begin offerring AppleCare+ on iPhones and iPads sold through its wireless kiosks. Here are some more details:
Are you a Costco member? If so, leave your comment below and let us know whether you'd be interested in getting an AppleCare+ warranty for your iPhone or iPad.
Source: 9to5Mac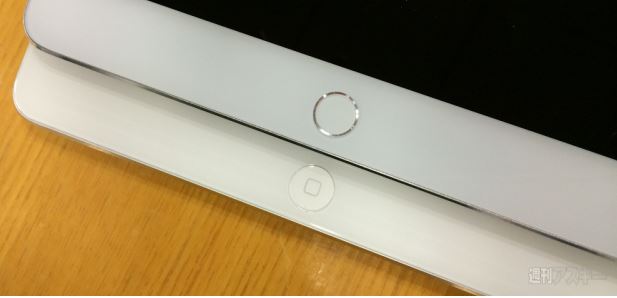 ​
Following on from yesterday's news that the Los Angeles Unified School District had cancelled its iPad program, AppleInsider reports today that Apple still has a chance to re-bid for the $1 billion contract.
The Wall Street Journal says that both Pearson and Apple will be able to have another shot at winning the contract they just lost.
The project has been beset with problems, it would seem, going over budget, and, as we learned yesterday, also attracting accusations that some of the School District top brass were too closely involved with people at Apple and Pearson.
It is not known how long this new re-bidding process will last. The Los Angeles School District has already spent around $61 million on tablets and laptops for 40 or so of its schools, representing 4% of the district.
Elsewhere, iPads are still very much in demand at education facilities, as Radu reported earlier today, with the St. Paul School District in Minnesota announcing plans to give 40,000 iPads to pupils in 37 of its schools. These iPads would be leased from Apple, rather than purchased from the company, as was the case in Los Angeles.
Source:
http://appleinsider.com/articles/14...lion-la-unified-school-district-ipad-contract
​
At the latest earnings call, we've seen Apple officially confirm that iPad sales aren't doing as awesome as they did before. Many tried to find an explanation for this, and now in a recent interview, Apple's CEO Tim Cok said that the slow-down is nothing more but a 'speed bump'. In a brief interview about tablets, Apple CEO Tim Cook said the following:
"We couldn't be happier with how we've done with the first four years of the iPad. I'd call what's going on recently a speed bump, and I've seen that in every category."
Here are some more details from the original article signed by reputed tech journalist Walt Mossberg:
Mossberg cites venture capitalist and analyst Mary Meeker, which in her annual Internet trends report showed that tablet sales have exploded in a way that PC sales, including sales of cheap netbooks, never did. The journalist also says that in Apple's last fiscal quarter, when iPad sales declined, it brought in nearly $6 billion in revenue, an amount exceeding the quarterly revenues of Facebook, Twitter, Yahoo, Groupon and Tesla combined.
Here's what the journalist further adds:
​
The iPad Pro rumors are back and this time we have fresh information coming from reputed publication Bloomberg. The online outlet says that Apple's suppliers are preparing to manufacture the company's largest-ever iPad, with production scheduled to commence by the first quarter of next year. Here are some more details from the original report:
So, we can see the this report pretty much confirms and lines up with previous rumor, saying that a 12.9 inch is on the cards and it could see the daylight sometime in 2015. Bloomberg also notes that Apple has been working with suppliers for at least a year to develop a new range of larger touch-screen devices.
Larger-screen iPads are said to be aimed at business clients, where the device could be able to cope with such tasks as the traditional laptop computer. However, many out there are wondering whether this won't cannibalize sales of the 13-inch MacBook. I guess we'll just have to wait and see.
Source: Bloomberg
​
The iPad is becoming an increasingly interesting device for various organizations, be it from the educational field or among enterprise users. According to a recent article in the Star Tribune publication, Minnesota's St. Paul School District is preparing to deploy tens of thousands of iPads to students in 37 schools around the city.
This represents another victory for Apple in education as currently the company isn't exactly in its best moment. The LA Schools iPad program has recently been suspended amid talks of close ties to Apple, as my colleague Maura
has informed
recently. St. Paul officials have compared the usefulness of the iPad to a pencil, saying that it's an important tool that allows kids to be creative. Hamline Elementary Principal Craig Anderson said the following:
"As educators, we have the luxury of whether to use the tool or not. But kids are not going to have the option of living in a world that doesn't use technology."
The Minnesota school district has also identified a number of "core apps" that it's going to use - Apple's own iWork suite, iTunes U, iMovie, and iBooks, along with utility apps like classroom management system Socrative and image manipulation app Skitch.