Apple iPad Forum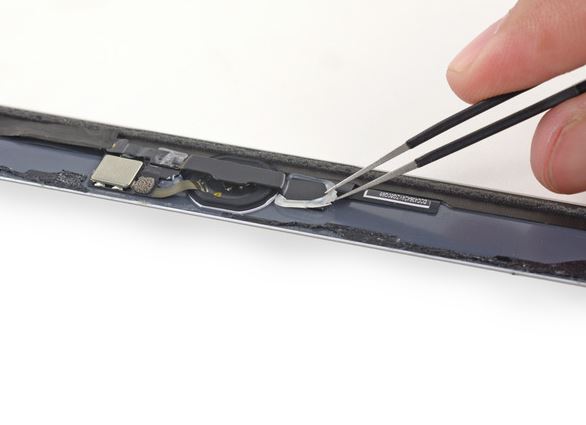 ​
MacRumors reports that iFixit has performed a teardown on the iPad mini 3, in the process revealing that, as expected with such a minor refresh, not much has changed about the smaller tablets innards, with the same display, A7 processor, camera, and Wi-Fi setup.
There is, however, one new part, a 65V10 NFC controller, which is made by NXP, and which has something to do with the Apple Pay feature. While you cannot make payments in stores using Apple Pay on your iPad mini 3 (only the iPhone 6 and iPhone 6 Plus have that facility), you can use it in various apps that use the system.
The only other really notable thing found during the teardown is that the home button brackets are fixed in using hot glue, making it more difficult to remove the home button for the purposes of carrying out repairs.
MacRumors adds that the location of the Touch ID cable also makes repairing the screen very difficult, as it can easily be accidentally cut when opening up the display. These two factors have caused iFixit to give the iPad mini 3 a repairability score of 2 out of 10.
Source:
MacRumors
Picture: iFixit

​
GT Advanced Technologies is the company supplying Apple with sapphire for the Apple Watch, with the company being previously rumored to have been working on panels for new iPhones, as well.
The company has announced that the partnership between the two companies is over because GT Advanced didn't stick to the agreed timelines for sapphire production. Thus, Apple had to abandon its plans for sapphire-protected iPhones and hold back a payment of $139 million which resulted in the bankruptcy of GTAC. Here's how the official agreement sounds like
The company will also sell its sapphire furnaces and will try to repay the $439 million that Apple gave it in advance. Also, pproximately 650 Mesa employees have been laid off. Apple also said the following:
"Apple put a lot of effort into an ambitious new sapphire manufacturing process with GTAT which is not ready for production. We're going to continue evaluating GTAT's progress on larger sapphire boule development, as well as consider other options for the facility. We remain committed to the city and we're going to work with Mesa and Maricopa County to help the GT Advanced employees who...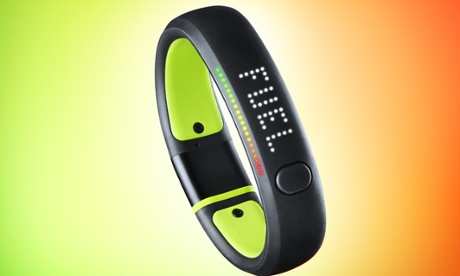 ​
The upcoming Apple Watch is said to be released sometime in early 2015, but it seems that there could be even more surprises waiting for us. Nike CEO Mark Parker said in an interview Thursday with Bloomberg's Stephanie Ruhle that they are partnering with Apple on things "we couldn't do independently".
What's interesting is that Apple was the one who recently hired a pair of engineers from Nike's FuelBand team. Apple hired Ben Shaffer, Nike's design director for wearables, and fitness expert and key Nike FuelBand developer, Jay Blahnik.
According to the recent interview, Nike's goal is to grow the installed base from the current 25 million Nike+ users "to hundreds of millions". You can watch the Bloomberg interview below and see how Parker discusses its continued partnership with Apple.
​
Nike's CEO thinks that health tracking accessories and wearable technology have a big future ahead
"I think it's going to be a big part of the future, absolutely. I think the form it takes is critical. You can go from the very geeky kind of wearables today – we've all seen some of those – to what I think you'll see in the future, things that are more stealth, more integrated, more stylish and more functional."
Parker previously said that Nike and Apple have been working together "for a long time, and we're excited about where that relationship will go forward".
Previous reports suggested partnership could include a sensor-laden fitness band that controls other devices via gestures. Yes, this seems to be like the Apple Watch itself, and maybe the reports covers the Sport version of the device. We'll just have to wait and see.
Source:
Bloomberg
​
Christian Bale is an amazing actor, having played all kinds of role, being the type of actor that can approach pretty much anything you assign him to do. And now it seems that he'll play as Steve Jobs in a forthcoming feature film based on Walter Isaacson's biography of the late Apple co-founder.
The information comes from Oscar winning screenwriter Aaron Sorkin who said the following in a Bloomberg Television interview with Emily Chang:
"We needed the best actor on the board in a certain age range and that's Chris Bale. He didn't have to audition. Well, there was a meeting."
Bale was first rumored to be in consideration in March, and now we seem to have some sort of confirmation.
Sorkin also added the following about Bale's adaption of Steve Jobs:
"He has more words to say in this movie than most people have in three movies combined. There isn't a scene or a frame that he's not in. So it's an extremely difficult part and he is gonna crush it."
The screenwriter also said that principal shooting for the film should begin in the next couple of months, but a definite timetable is still unknown.
What do you think about this? Do you think Christan Bale is the right actor to play Steve Jobs? Sound off by leaving your comment below.
Source:
Bloomberg
​
According to a recent teardown performed by the repair experts over at iFixit, the iPad Air has a battery that's 15 percent smaller. This is impressive if we take into consideration the fac that Apple claims it still gets the same battery life. So, with a shrunken battery, the new iPad Air 2 is still able to deliver the same battery life.
According to Apple, the tablet maintains its 10-hour battery life thanks to its A8X chip and software improvements. The decrease in battery size could also be the main cause for the fact that the iPad Air 2 is 18 percent thinner than last year's iPad Air.
Apple says that the new A8X chip, along with improvements in software, help the iPad make up the difference. The iPad Air 2 come with 27.62 Wh batter unit, as opposed to the original Air's 32.9 Wh capacity.
The team from iFixit also found out that the dual mic inched its way closer to the iSight camera. To see the entire teardown process, go ahead and visit iFixit's website.
Source:
iFixit
​
Technology pundits have taken the iPad Air 2 for a ride and have put it under the magnifying glass to see what this shiny new toy can do. John Gruber from the DaringFireball publication has taken a closer look at the performance of the iPad Air 2 and has discovered some interesting tidbits.
According to some recent benchmarks tests, The Air 2 is noticeably faster than the iPhones 6 in single-core performance and it's faster than a three-year-old MacBook Air, and close to the performance of a two-year-old MacBook Air. It's also more than half as fast as today's top-of-the-line 13-inch MacBook Pro.
Here are some more details shared by Gruber:
"But Geekbench only measures CPU performance — year-over-year, the iPad Air 2 is even more impressive in terms of GPU performance. Apple claims, "The A8X chip has an astonishing 2.5 times the graphics performance of the A7 chip," and from what I've seen, that's true.
The iPad is no longer following in the wake of the iPhone, performance- and specs-wise. It's forging ahead. With 2 GB of RAM, it's a year ahead of the iPhone (we hope) in that department. Performance-wise it's fast enough to replace a MacBook Air for many, many people. The demos that Apple chose for last week's event — the Pixelmator image editor and Replay real-time video editor — emphasize that. Those are performance-heavy tasks, and the iPad Air 2 handled them with aplomb."
He also advises those who are on the fence about buying a 16 or 64 GB new iPad, especially the Air 2, to pay the extra $100 for the 64 GB version.
This is a clever strategy from Apple to drive sales towards the bigger storage option, since the production of flash storage has drastically cheapened over the years.
Source:
DaringFireball
​
Apple's new iPads now available for in-store pickup at some Apple Stores, according to a recent story from MacRumors. The iPad Air 2 and iPad mini 3 are now available for in-store pickup at a growing list of retail locations in the United States,
For now, in-store pick-up is limited to Wi-Fi-only iPads and is available at a limited number of retail locations. However, as soon as Apple catches up to demand for the new tablets, all Apple Stores from the United States and all over the world should be able to offer this as a default option.
To see if the in-store pickup is available at nearby retail location, head over to Apple's US Online Store, choose your iPad model and check the bottom of the page. There, if personal pickup is available, you'll see the "Available for pickup" message. You can also click the "Check availability" link and enter your ZIP code to get a list of nearby stores allowing you to pick up your iPad in person.
It's also possible to choose the "Pick up" option when you check out and after that selecting an Apple Retail Store near you.
After that, Apple will send you an email when your order is ready to be picked up. What's nice is that you can have someone else pick up your iPad for you. At the moment, all iPad Air 2 models on Apple's Online Store in the United States were 2-4 business days out, with the iPad mini 3 models showing shipping availability within 24 hours.
What about you - are you getting one of the new iPads or you're going for a previous model?
Source:
MacRumors
​
It turns out that the new iPad Air 2's A8X mobile chip is a very robust and powerful competitor. Even though it gets beaten by the Microsoft Surface Pro 3 a series of Geekbench benchmarks, it comes out ahead of all the other flagship tablets currently available. It even beats the NVIDIA Shield Android tablet which was designed for gaming.
The website
Laptopmag.com
recently put a number of flagship tablets through their paces and even though the Surface Pro 3 was the superior device in these tests, the iPad Air 2 was able to best the Surface Pro 3 in a few benchmarks, like battery life and brightness.
Of course, it probably shouldn't come as much of a surprise, especially considering that the Surface Pro 3 is basically filled with PC internals. It's designed to replace a laptop, yet includes tablet functionality, so this isn't exactly comparing the same
fruit
. Regardless, it's also considerably more expensive than the iPad Air 2, so there's that to consider. As far as the tablet market goes, Apple has done it again by creating a wonderful and powerful product that leaves Android scrambling to catch up.
It will be interesting to see how things shake out when Apple releases their 12-inch iPad Pro, and Microsoft launches the next-generation Surface Pro 4. Pretty soon it will be hard to distinguish tablets from PCs at all.
Search tags for this page
apple forum
,
apple forum ipad
,
apple forums
,
apple ipad forum
,
apple ipad forums
,
cheap ipad mini 4g 16gb black wi-fi with retina display
,
comparison ipad 2 ipad air 2
,
free medical ebooks
,
i pad 2 air
,
ipad air 2 availability
,
ipad air 2 or ipad air
,
ipad apple forum
,
ipad forum
,
ipad forum app
,
ipad forums
,
ipad forums uk
,
ipad users forum
,
ipadforum
,
ipap forum